Everything You Need to Know in 2023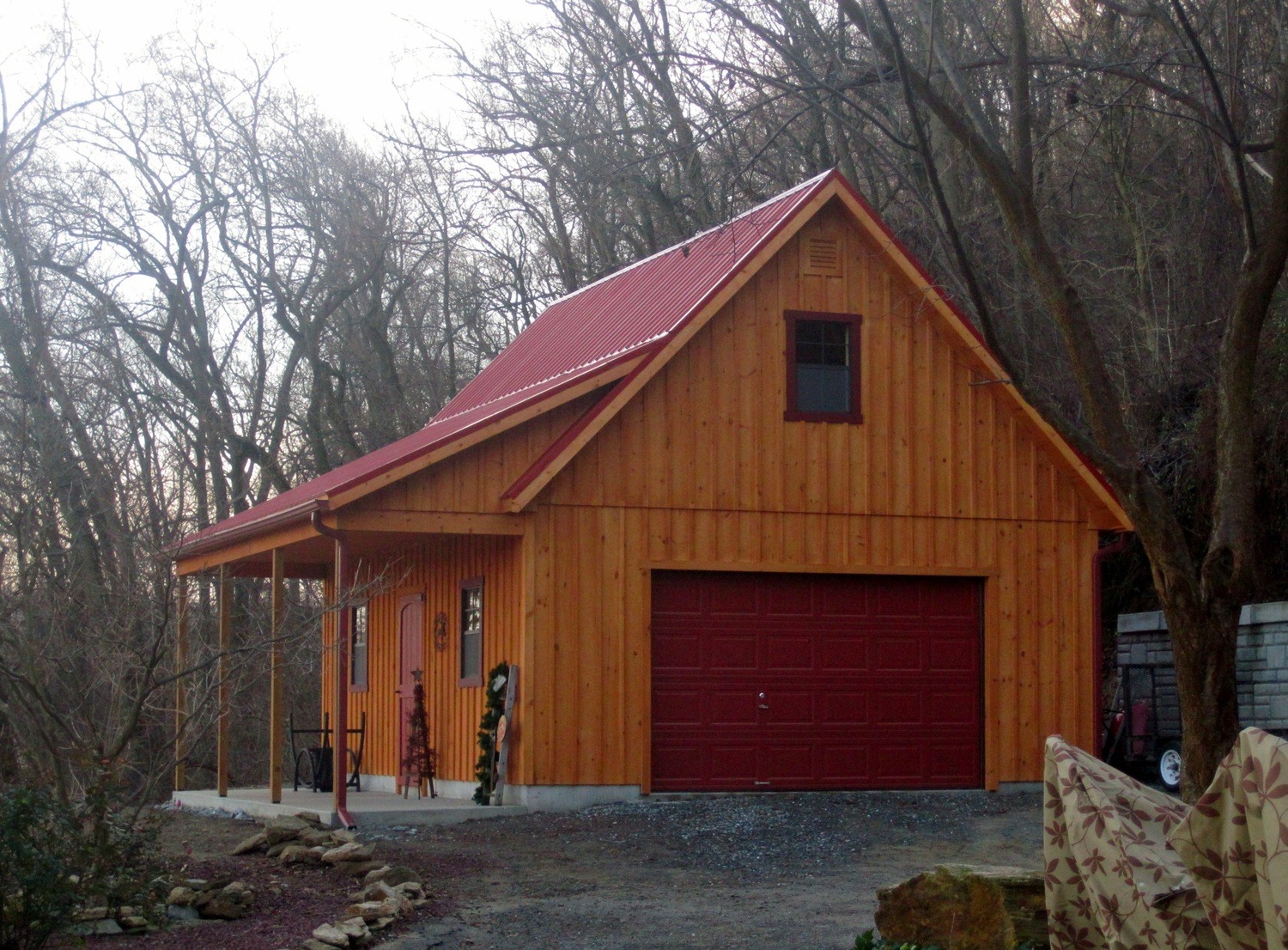 A modular garage, also known as a prefab garage, is basically a car garage that has been built off-site (usually at a manufacturing facility) and then delivered to your location as a single unit or several segments for easier on-site installation.
A modular garage, or a detached garage, offers the flexibility of a portable building paired with all the benefits of a car garage. They're also a great way to add some square footage onto your property without actually going through with expensive building and renovation projects.
Considering that building a traditional garage on-site takes weeks and sometimes even months to complete, going with the modular option is oftentimes much faster. In addition, buying a prefab garage is often less financially taxing than a traditional building.
Pros and Cons of Modular Garages
Let's look at some advantages and drawbacks associated with prefab garages.
Pro: High Quality
Prefab garages aren't the epitome of high-quality solutions for your garage needs. However, when built with attention to detail and quality in mind by experienced garage builders such as Signature Builders, modular garages offer a perfect balance between quality and affordability.
Pro: Time and Money Efficient
Traditional on-site construction requires investing both time and money. So why not save on both by investing in a prefab garage? The whole construction is fabricated at the manufacturing site and installed on your property. Once the new garage is installed, the installers will put the finishing touches, such as architectural shingles and vinyl siding, on your space and garage door.
Pro: Portable
While they're not portable in the true sense of the word—they can't simply pick it up, move it, and put it down—owning a prefab allows you to disassemble it and move it to your new location. This is a rather convenient advantage for homeowners whose new home doesn't have a garage of its own.
Con: Limited By Size
Modular garages aren't really the best option if you're looking for a multi-car garage. However, Signature Builders offers a variety of garage styles, including a double-wide garage, which is actually a prefab two-car garage.
Con: Limited by Regulations
In some areas, prefab garages don't meet the regulations for vehicle storage. However, they're still rather useful as storage sheds with rather large doors for easier access, providing you with plenty of storage for all the clutter from your living space.
Types of Modular Garages
Not all modular garages are made equal; different types of modular garages offer different-sized spaces, so consider your space requirements when picking out a product.
2-Story Double-Wide Garages
A two-story double-wide garage can accommodate more than one car, with plenty of space on the first floor and extra storage space on the second floor. The second story can be converted into a living space, a rec room, or a work area.
2 or 3 Car Garages
These are pretty self-explanatory; their wide square footage can accommodate two or even three cars—though the size of the vehicle determines the actual use of such space.
1-Car 2-Story Garages
This is a one-car garage with a second story and is a toned-down version of a 2-story Double-Wide Garage, as it can accommodate one car, with ample storage space on the second floor.
Summary
Would you like Signature Builders to create the garage you've been envisioning? Let us build your perfect garage. Contact us today to get started.