Envision a perfectly organized space for all of your tools or a functional workshop for crafting with the family. Imagine having a spot to protect your car, boat, motorcycle, or tractor—all while keeping the exterior of your home uncluttered and attractive.
A garage is multi-functional, and its purpose can change over the years depending on your family's needs. But one thing is for sure: a garage is an invaluable, durable addition to your home that will last for years to come…if constructed the right way.
If you're ready to build a garage on your property, there are a couple of different routes you can choose from to get it up and ready. Here, we discuss garage kits as one option and go over what is entailed when you purchase one so you can determine if a garage kit is right for you.
Do you dream of a beautifully designed garage that elevates your home…and opens up possibilities for your family? Contact our team today, and we'll construct your ideal garage.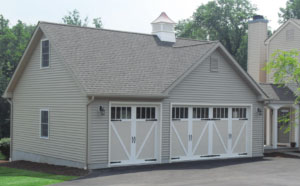 Signature Builders crafts garages from scratch, such as the beige and gray build above, and offers much more customization than a typical garage kit.
What is a Garage Kit?
Garage kits are packages containing everything you need to build a garage, including basic instructions.
While garage kits are usually cheaper than custom builds, they require specialized skill sets to assemble, and they are limited in terms of style and function.
3 Questions to Consider Before Buying a Garage Kit
At first glance, opting for a garage kit may seem like a quick and cheap DIY project. However, obstacles such as HOA restrictions, property setback regulations, and the need for additional tools and skills add costs and complications to the DIY process. So, before you opt for a garage kit, ask yourself these 3 questions.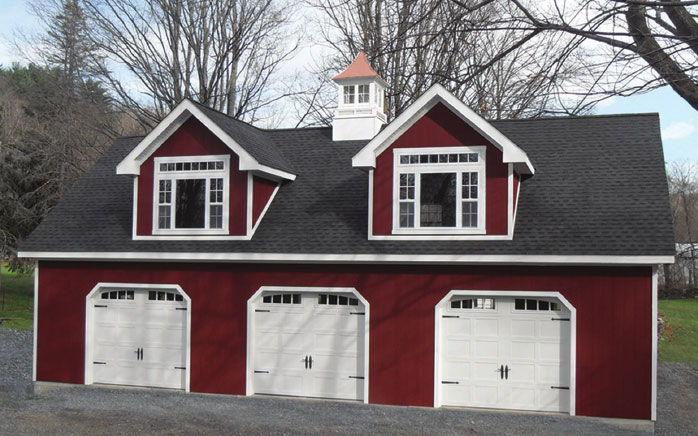 When Signature Builders crafts your garage, your structure is built by well-experienced professionals dedicated to craftsmanship. Each garage is entirely tailored to bring your family's vision to life.

What Is Your Vision for Your Garage Space? (Can a Garage Kit Fulfill It?)
Inside the Garage: Does your family love outdoor adventures and need a place to store backpacks, canoes, hiking boots, and more? Do you want to create a home gym… or even an entertainment space? How about extra rooms for your extended family to stay when visiting? Whether you simply want a sturdy, protected space for your vehicles or you're looking to create a home workshop space, consider whether you need a more customized garage or if a simple garage kit can work for you.
The Garage Exterior: Do you envision a large, stunning wood garage that matches seamlessly with the nature of your yard and your home's exterior? Or are you looking for a simple, small space that's straightforward and functional without many design elements?
With a garage kit, you may be able to choose the size, color, and limited features, such as windows, light fixtures, or roll-up doors. However, with a custom-built garage, you can tailor many elements, from the shutters and trim colors to the floor plan itself.
If you just need a simple, functional garage, a garage kit can work great for you. But before you do take up precious space on your property, consider how a custom-built garage could open up possibilities for your family. Reflect on your family's interests, passions, and needs, and remember a garage doesn't just have to be a functional space but can be a means for creating more memories with the ones you love the most.
Would you like Signature Builders to create the garage you've been envisioning? Let us build your perfect garage. Contact us today to get started.

What Is Your Construction Skill Level & Time Availability to Devote to a Garage Kit?
When it comes to putting a garage kit together, you'll want to first assess your ability to do the following:
Research and plan for local regulations
Build the garage kit (remember that garages are much different than other household projects, as they're much larger and require specific machinery and equipment)
Ensure the placement also adheres to any regulations
If you are familiar with these types of regulations, are particularly handy, or have friends/family to fill in skills set gaps, then a garage kit may work well for you.
However, even if you do have the skillset to build a garage from a kit, researching and assembling it will still require your time. For those who work full-time or have other responsibilities, finding time to put in the research and labor isn't always easy. Contracting the work out to a custom barn builder, such as Signature Builders, can take the load off your plate. If you do have the bandwidth, going for a garage kit might be a good choice for you.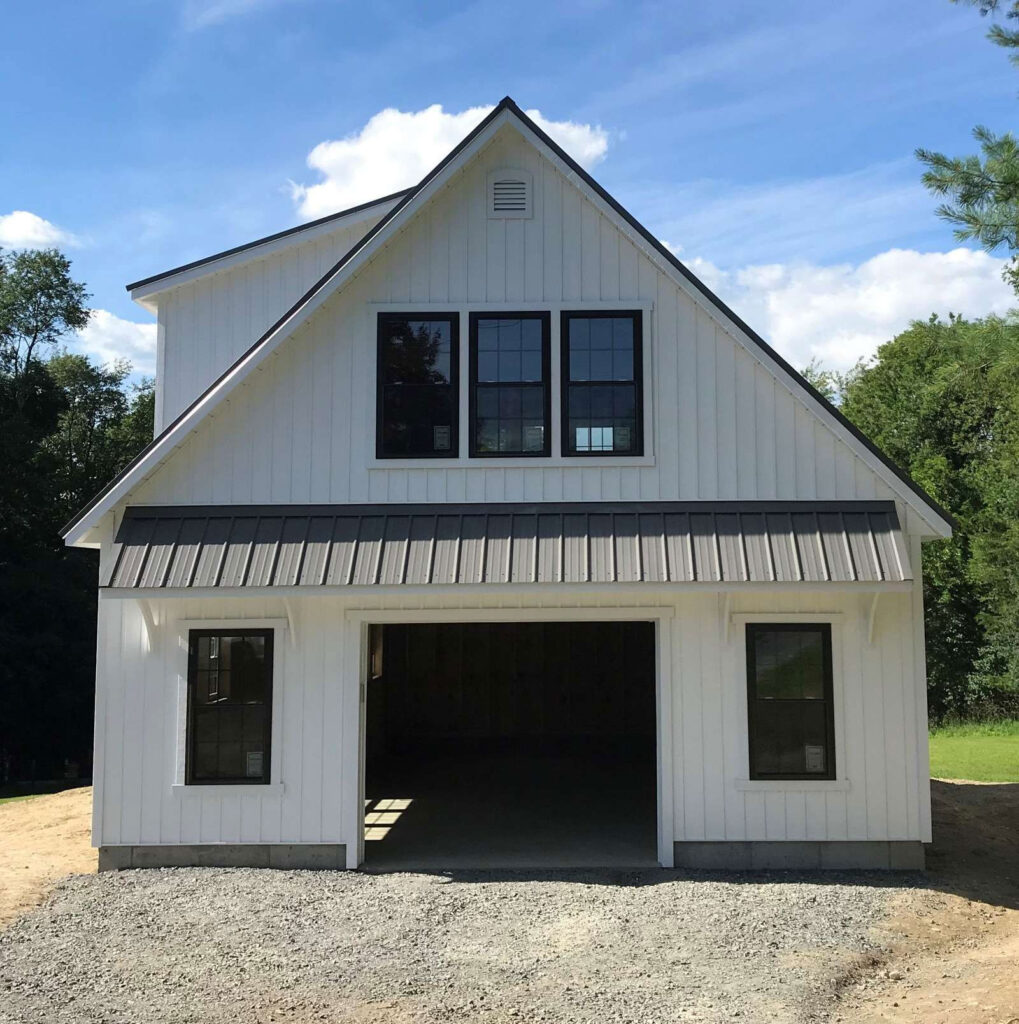 Signature Builders garages are built by a highly specialized crew working with high-quality materials.
Is the Longevity of Your Garage Important to You?
Are you in need of a quick solution just to store one or two cars? Or are you looking to build not just a storage spot…but a multi-use structure that will last for years to come?
For those looking for a simple and economical solution, a garage kit can be an effective option. However, if you have a more complex vision for the space, desire a more aesthetic look, and would like to ensure the durability of your garage, enlisting the help of those who are experts at the craft is the best option.
The professional builders at Signature Builders bring years of experience and Amish craftsmanship to design and construct a garage customized to your exact needs. 
With various models to choose from, such as 2- or 3-car garages, double-wide garages, and multi-story garages, and details you can customize (e.g. floor plan, windows and shutters, trim colors), Signature Builders garages are designed just for you.
Let us build you a garage that's as beautiful as it is functional… and you won't even have to lift a hammer. Contact us today to get started.